- Booth No.: A08-09; B21-22, Hall 6.1
- Date: Oct 15-19th, 2021
- Location: Guangzhou, China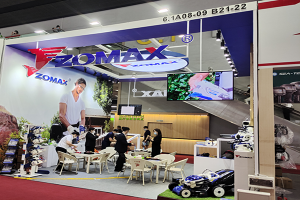 The 5 days 130th Canton Fair closed on Oct. 19th. The success of this Canton Fair has greatly demonstrated the effectiveness and achievements of my country's epidemic prevention and control, and the determination to strengthen international anti-epidemic cooperation has greatly promoted economic development in the post-epidemic period. Compared with previous Canton Fairs, this exhibition is in the same line, always insisting on expanding opening up, maintaining free trade, and promoting the recovery of global economy and trade. At the same time, there are some special changes that conform to the times and trends.
1. Online and offline coordinated development
For the first time, the Canton Fair adopted the online-offline combination model. According to statistics, about 26,000 Chinese and foreign companies participated in the exhibition online, and a total of 2,873,900 exhibits were uploaded, an increase of 113,600 over the previous session. The online platform has accumulated 32.73 million visits. The offline exhibition area is about 400,000 square meters, with 7,795 exhibiting companies. A total of 600,000 visitors entered the museum in 5 days. A total of 600,000 visitors came to the exhibition hall, and buyers from 228 countries and regions registered on the official website to watch the exhibition. The number of buyers has grown steadily, and the number of sources has reached a new high. Overseas buyers participated enthusiastically. 18 overseas industrial and commercial organizations organized more than 500 companies to participate offline, and 18 international companies organized a large number of buyers to make purchases. The exhibition runs smoothly, and various tasks have been successfully completed.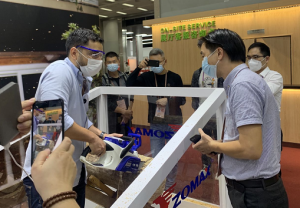 2. Green Canton Fair
This session of the Canton Fair actively promotes the green development of the Canton Fair, comprehensively improves the quality of green development, better serves the carbon peak and carbon neutral goals, organizes the participation of green and low-carbon products, and accelerates the development of new energy exhibition areas, wind energy, solar energy, bio-intelligence and other fields. Leading companies in the industry participated in the exhibition, exhibiting a large number of low-carbon, environmentally-friendly and energy-saving products to promote the green development of the entire chain. According to Mr. Chu Shijia, director of the China Foreign Trade Center, this year's Canton Fair has more than 150,000 low-carbon, environmentally friendly, and energy-saving products, setting a record high.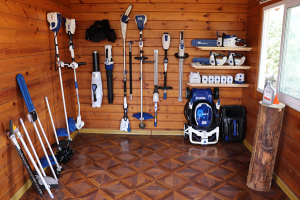 3.ZOMAX in 130th Canton Fair
In order to respond to the country's green development quality and better serve the carbon peak and carbon neutral goals, ZOMAX Garden Company actively participated in the construction of new energy products, developed and launched 58V lithium battery garden products and participated in this exhibition. As a substitute for gasoline products, lithium battery garden products can meet the power and performance requirements of most gasoline products. At the same time, lithium battery products have obvious advantages, energy saving and environmental protection, no emission pollution, easy operation, and easy maintenance. More and more users start Choose lithium battery products, and its market share has also increased year by year. In order to better respond to the new trend of new energy in the future, we need to plan ahead, grasp the market trend, actively adapt to changes, and find a development path suitable for the characteristics of ZOMAX Garden.
ZOMAX 58V cordless outdoor tools, covering the range Chainsaw, Brush Cutter, Hedge Trimmer, Blower, Lawn Mower, Multifunctional Tools, etc. Whiling focusing on power that can be compared with Gasoline tools, ZOMAX 58V cordless series has also been endowed with characteristics of light weight, easy operation, less maintenance, long worklife, which is ideal for DIY and Semiprofessional users.
---
Post time: 20-10-21